Empower your contact centre agents and enhance your customer service
With enhanced management and reporting, contact centres can empower agents with new tools and integrations to deliver better service to end customers, while supervisors gain valuable insights that inform activity.
Enable supervisors to support agents with escalation alerts, call monitoring & intervention, and a range of powerful live reporting that audits performance across the contact centre.
We don't believe in charging extra for features that should come as standard, whether that's applications, call recording or integrations, and our inclusive call bundles keep you protected.
Key to any Unified Communications solution is integration with other critical services. CallSwitch integrates with all the leading CRM platforms 'out of the box.'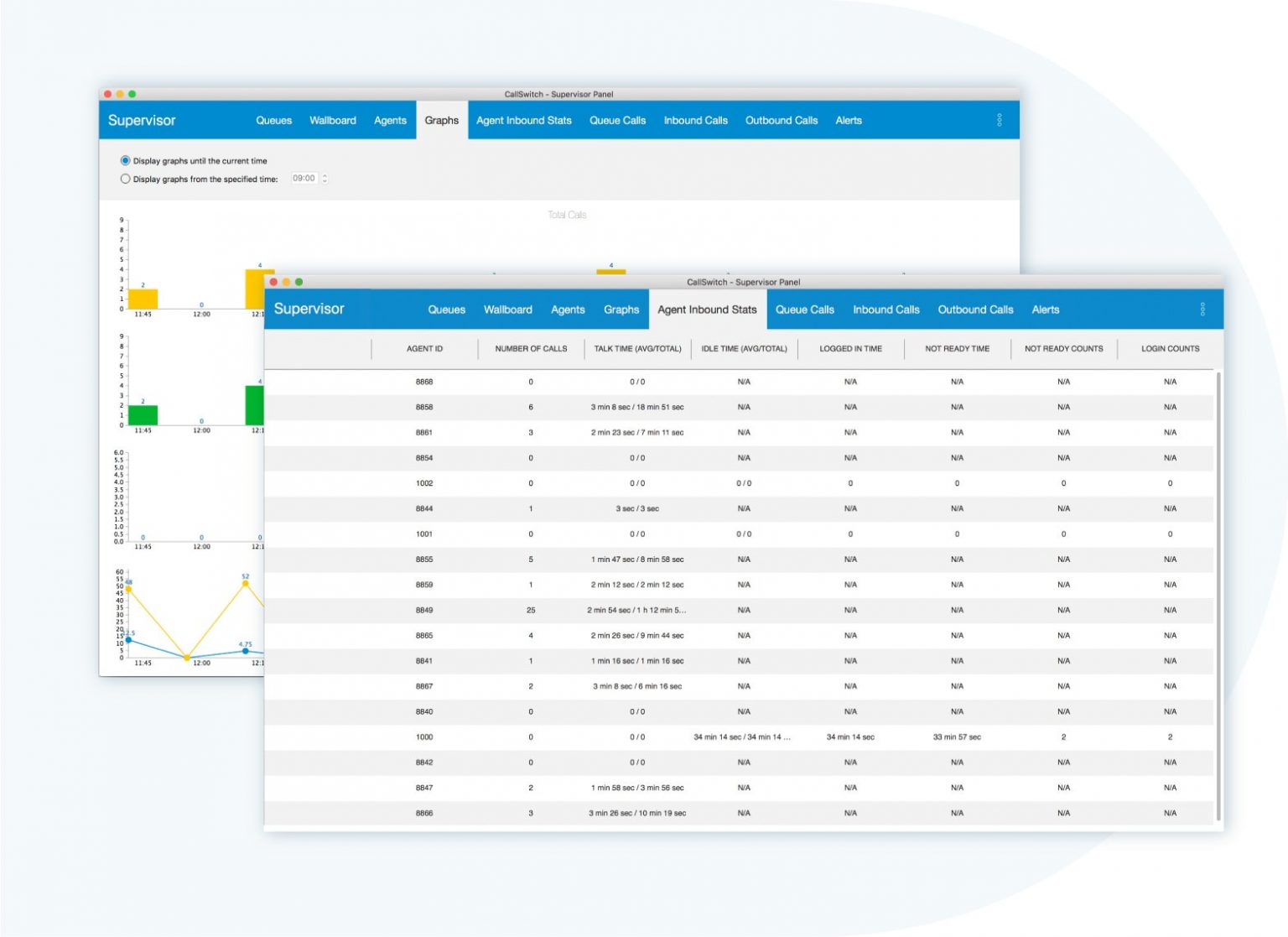 Contact centre applications that enhance customer communication
Our CallSwitch Communicator soft client adapts to different contact centre roles. Communicator 'Supervisor' provides a real-time hub for monitoring and managing teams of agents. It displays real-time call and agent statistics, with live performance monitoring. Supervisors can respond to escalations from agents requiring assistance and then monitor or intervene on any call, ensuring agents are supported and inbound customer enquiries are effectively managed and resolved.
The tools you need to manage your contact centre
Wallboards provide agents with live insight into how they are meeting customer needs and internal quotas while enabling supervisors to identify increased demand that could require additional resource.
Contact centre supervisors can leverage a wealth of statistics to quickly analyse performance, such as calls answered, talk time, wait times, unanswered calls, and more. And with all data presented graphically, everything can be easily digested live or reported on historically.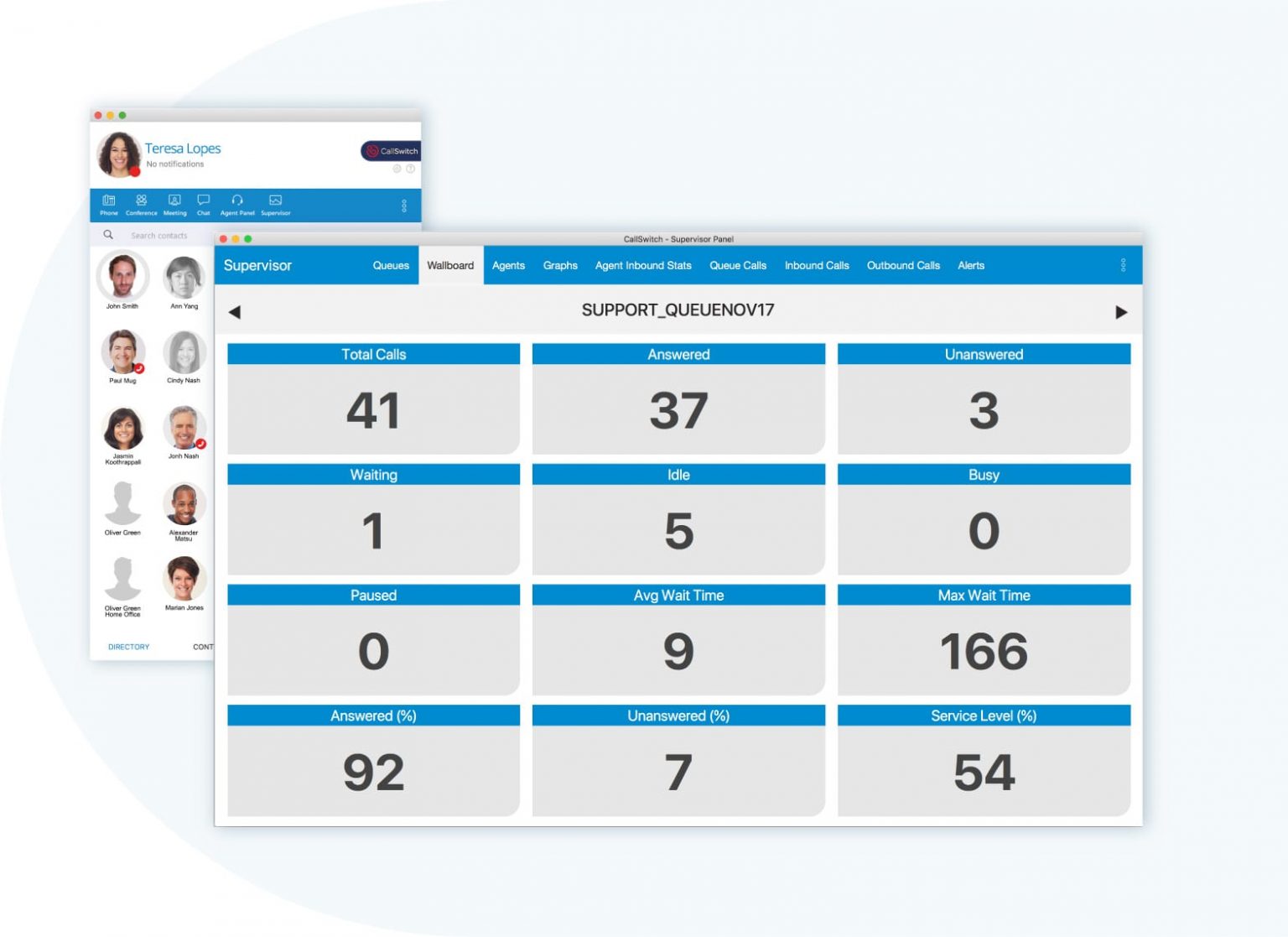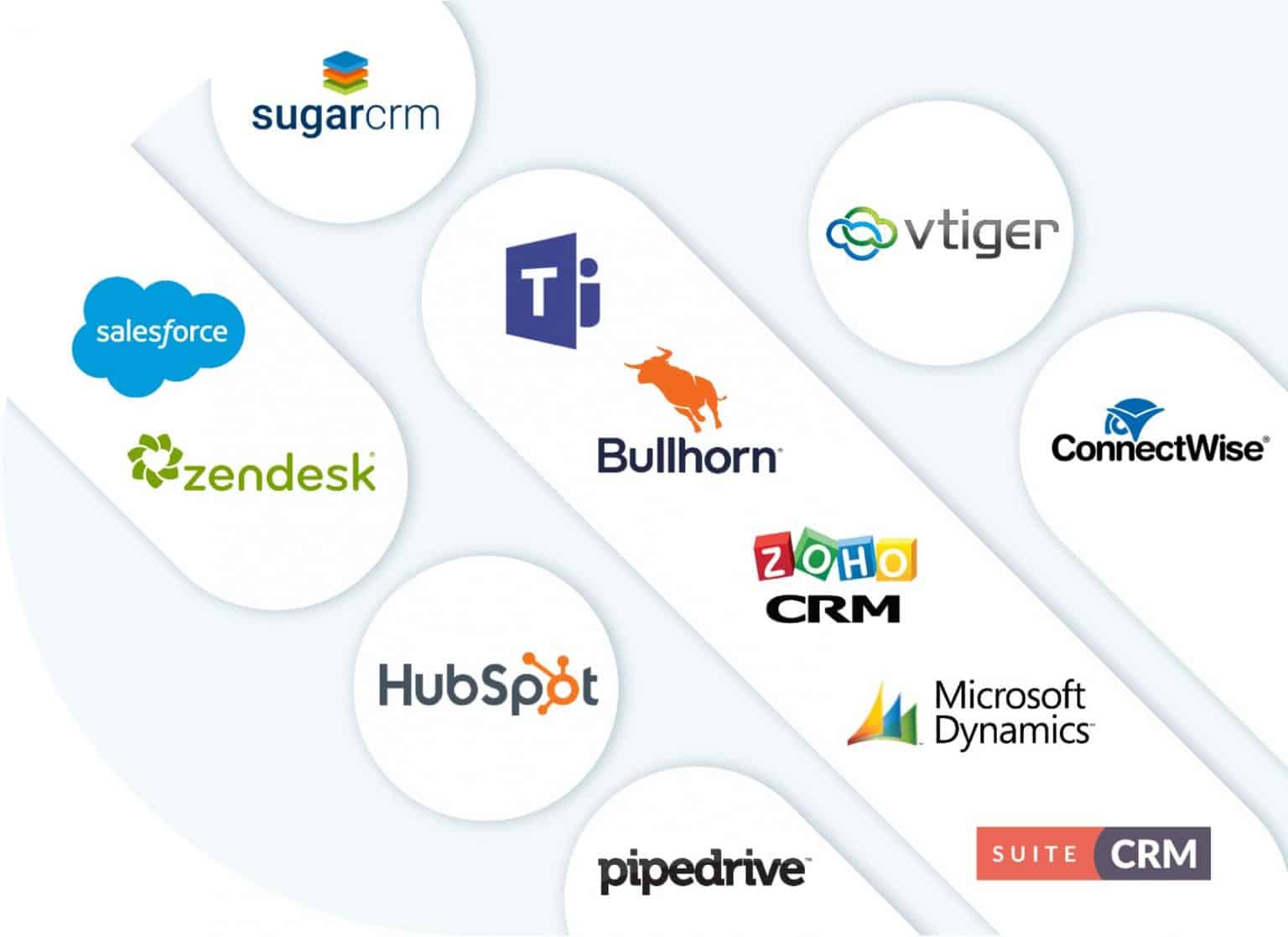 Integrate with all the services you need
CallSwitch Contact Centre is plug-and-play ready for integration with Salesforce, Microsoft Dynamics, Microsoft Teams, Sugar CRM, HubSpot, Zendesk, Bullhorn, Pipedrive, and more, with new integrations coming on-stream regularly. Less common, web-based, CRMs are also catered for, offering both click-to-dial and 'screen pop' functionality, ensuring customer information can be verified quickly and easily.
"We built Cygnatech Communications to offer a different kind of telephone service. We want to offer an all-round product at an excellent price point."
Carl Hamilton
Managing Director – Hamilton Systems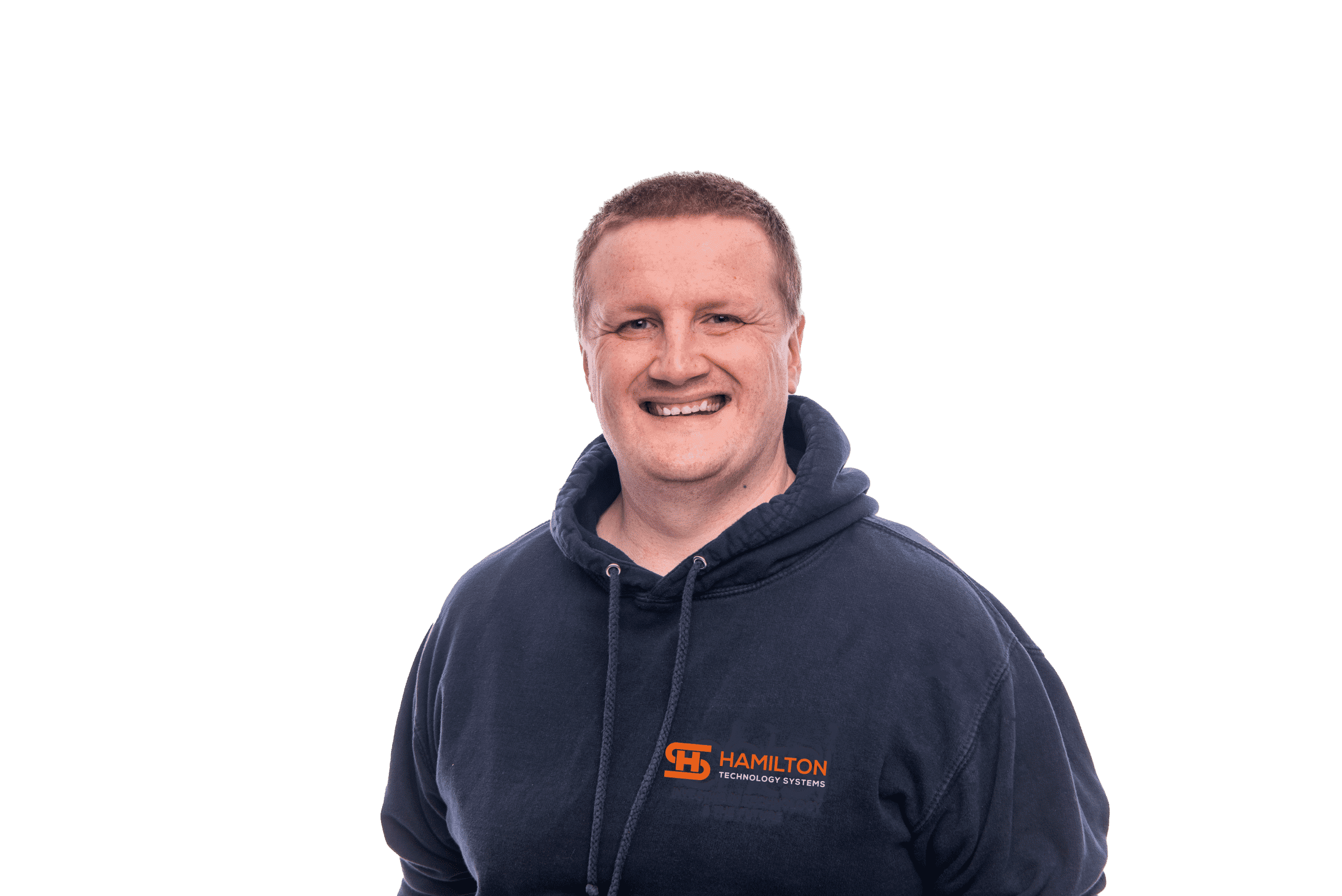 Unified Communications built for business
Take your phone system to the next level with a cloud PBX. Our hosted phone system features a suite of powerful tools for Unified Communications and collaboration, intelligent integrations, and fully supported hardware that mobilises employees in an affordable, efficient way.
What problem are you trying to solve?